The Wilson Reading System has been in existence for over 30 years, and is based upon the Orton-Gillingham method that teaches how to read in a systematic, multi-sensory, cumulative manner. It teaches the science of how to decode and spell our language based upon the rules of English. It is the most science-based, researched reading program for struggling readers in existence in the US.
Every Wilson lesson teachers the five building blocks of reading: 1) Letter-Sound Awareness, 2) Decoding, 3) Spelling, 4) Vocabulary, 5) Reading Comprehension in a 10-part lesson. All concepts are taught directly in a one-on-one setting, to mastery, and the concepts build upon each other. Each concept taught for reading is also taught for spelling. Students learn the logic of the English language, and it provides detailed strategies on how to decode and spell words. Students start simple, but by book three, they can read and spell anesthetic and calisthenic.
Wilson revised their program last summer and made several critical improvements. It researched the most commonly used words in academic and instructional texts, and ensured that their program taught 90% of those words for reading, writing and spelling. It increased the emphasis on reading stamina by making longer reading passages, improved the teaching of reading fluency and comprehension, and doubled the amount of sight words taught.
It used research showing that 60% of words encountered after 4th grade are made up of Latin and Greek elements, and included the study of these elements starting in Book 2, and continuing through Book 12. By the time children graduate from Book 12 in the 4th edition of Wilson, they will know how to decode, spell and fluently read the vast majority of text they will encounter.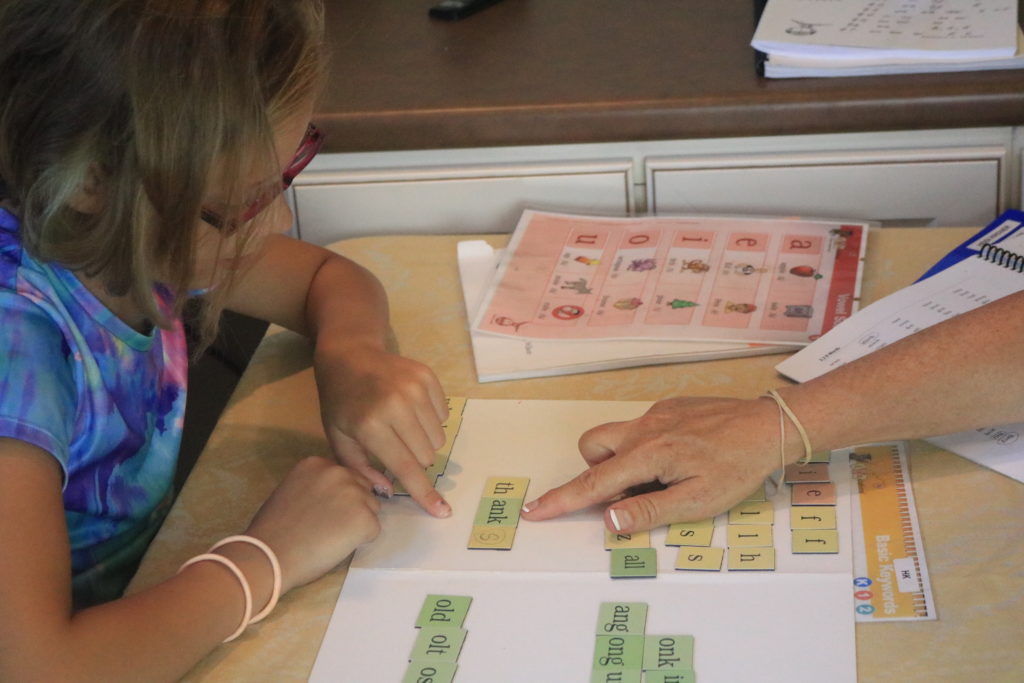 Article written by Heidi Kroner, Aspire Academy Executive Director and Wilson Dyslexia Practitioner.
Heidi Kroner and Kathleen Melde recently visited the Wilson Language Headquarters in Oxford, MA for fourth edition training.